So managed to get a bit of painting done which was really cool.
Here are the results...(so far)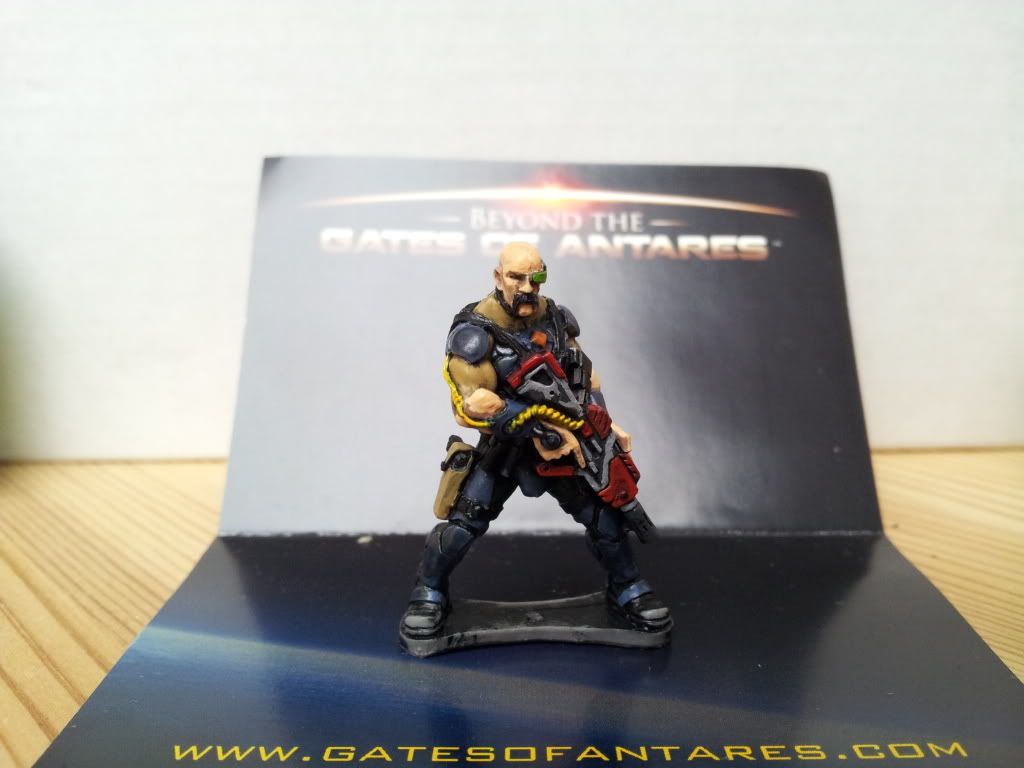 Hansa (1st miniature from GoA)
I went with Hansa wearing green cargo trousers and khaki vest with shadowy battle armour that i imagine he swiped from some Concord trooper, i love Mass Effect the game and tried to stle his Compression Gun to the weaponry found in the game.
All in all a fun model to paint, lots of nice details...
Cheers MaL