Mini update...
Here is my first Levy Archer and Monk, who's prayers were unfortunately unheard...
Levy Archer & Monk
Also got some more figures ready for flocking...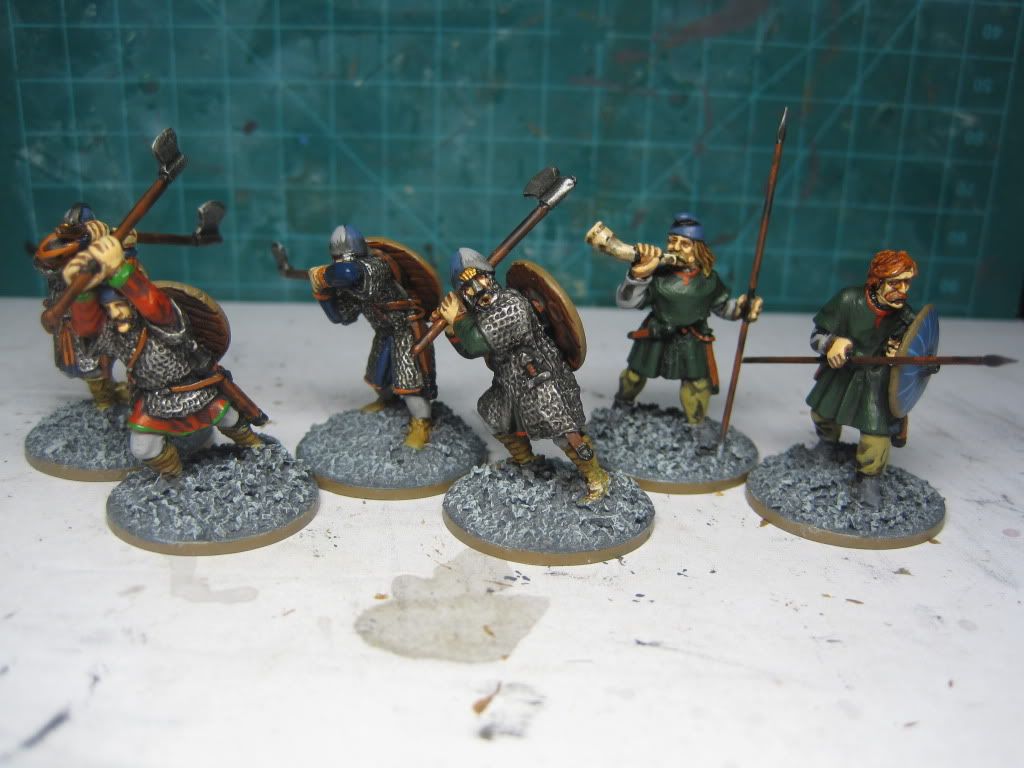 Huscarls & Warriors
And some Warrior shields done...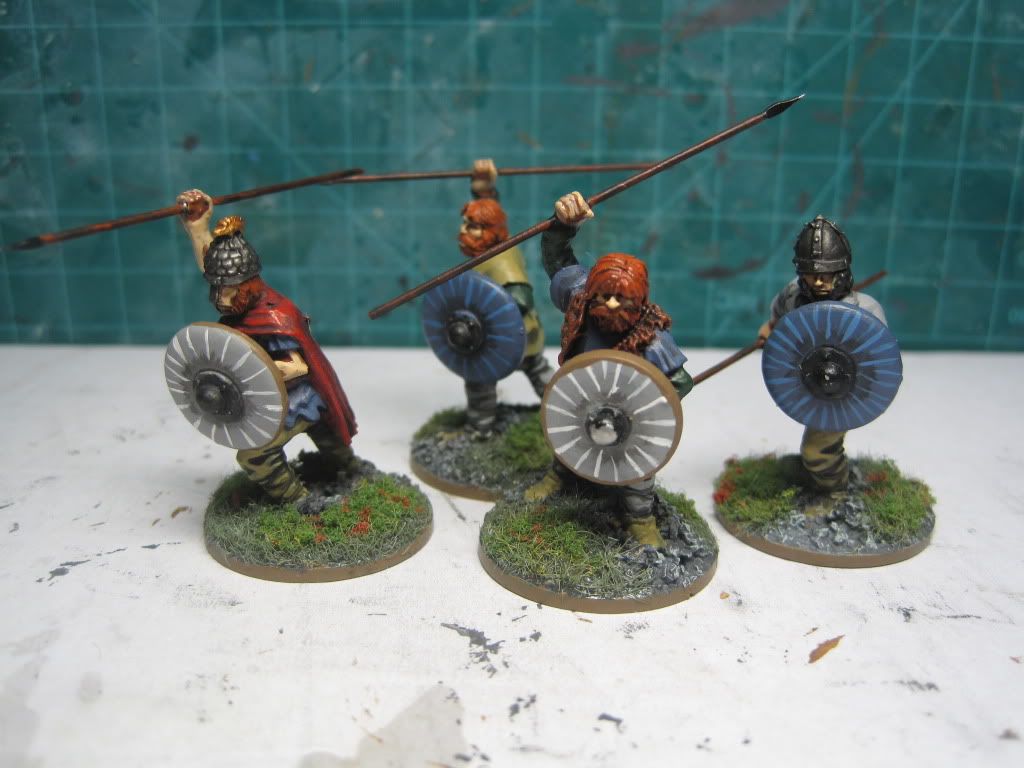 Warriors
My two good mates are recruiting their Welsh and Viking warbands as I write hope they enjoy the process as much as I have.
More stuff to follow, and hopefully a battle report this Sunday.
Cheers MaL