Sunday is a good day for painting :D
Right here are the rest of my Hearthguard shield designs, I think they look great now when together, very pleased.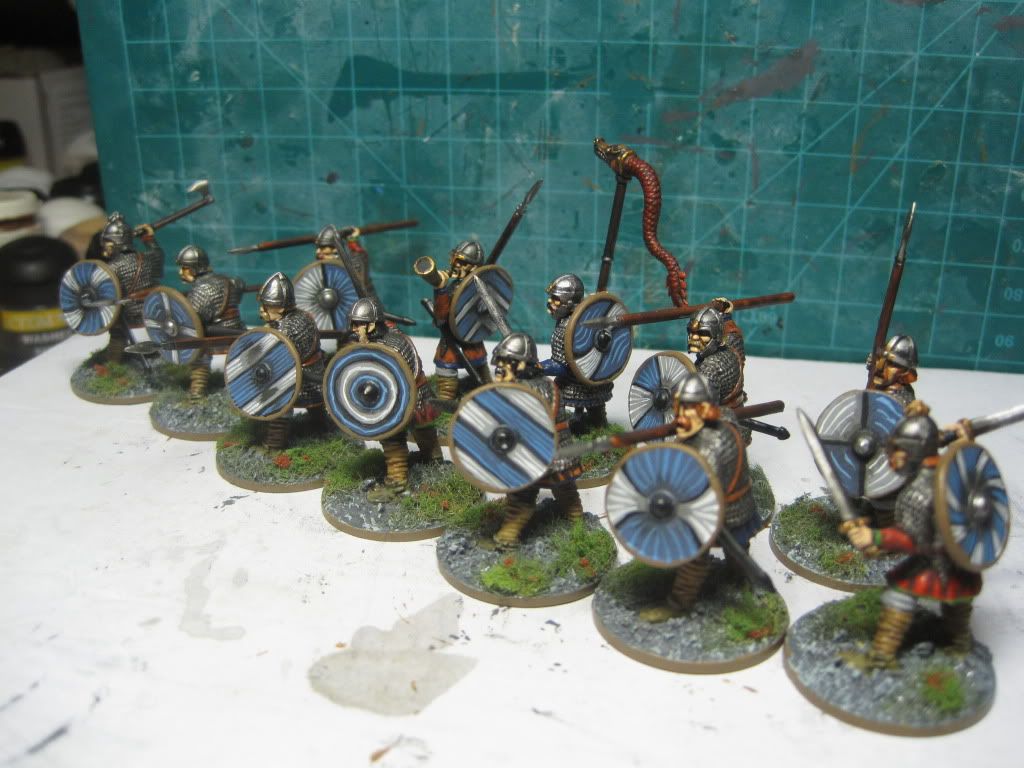 SHIELD WALL!!!
I also tried to get my 4 Dane Axe Huscarls, finished but typically one of the guys shields fell :(, so i've repaired him and carried on with the other three, here they are just need to base them up like the rest.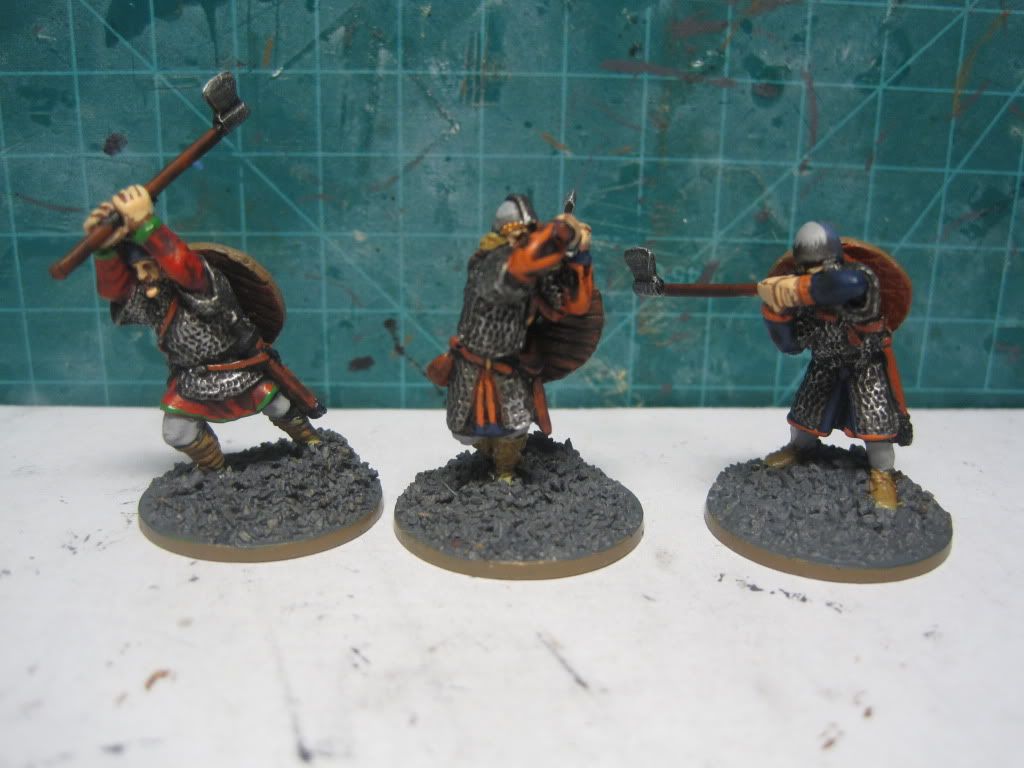 From the front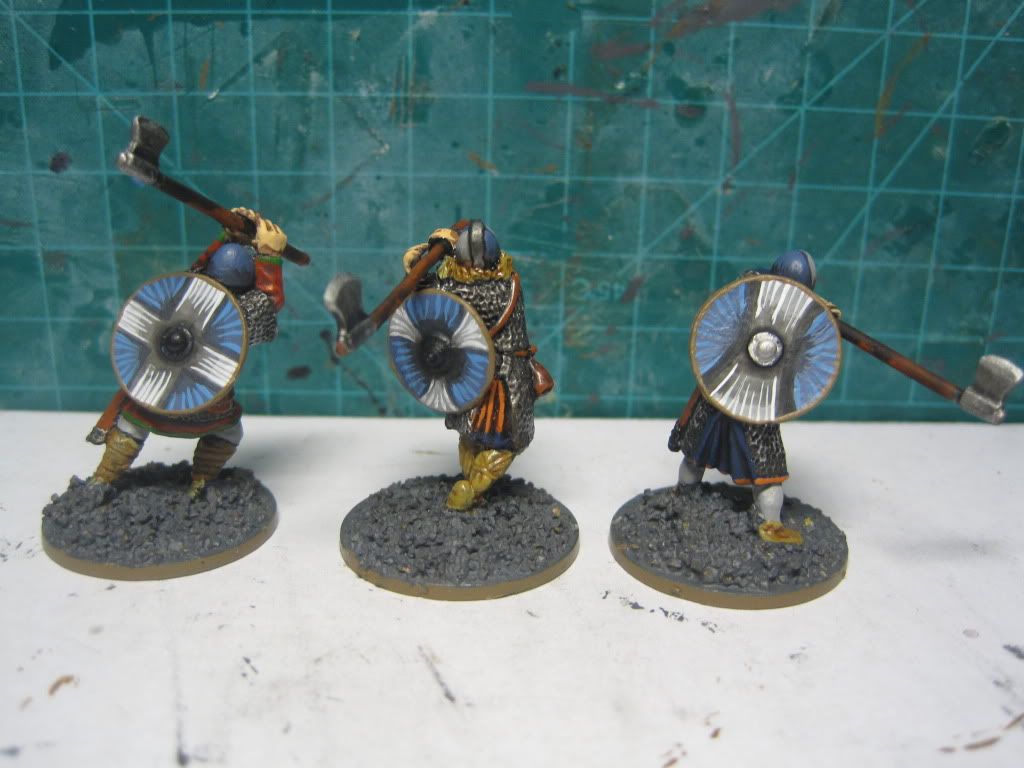 And the back
I've also convinced some mates to start up SAGA, (well I did buy them a GB Warlord each for xmas ;p), they will be trying to paint them up for the 'Spring Tide' campaign day in Sheffield and good luck to them!
Cheers MaL